computing:department:windows:software_center
Windows Software Center
In an effort to reduce disk space issues, we have uninstalled various software on the departmental image, which will instead be offered optionally through a program called "Software Center"
Some software we will offer this way:
Google Chrome

Mathematica

Matlab

Origin

ImageNow

iTunes
To install any of these follow these steps: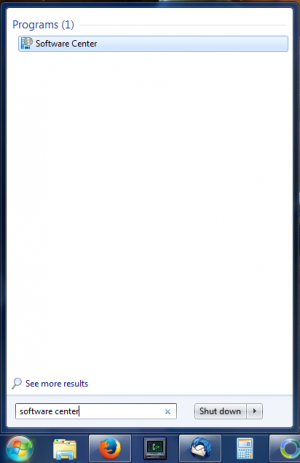 (1.) Open the Start Menu and search for Software Center, then open it.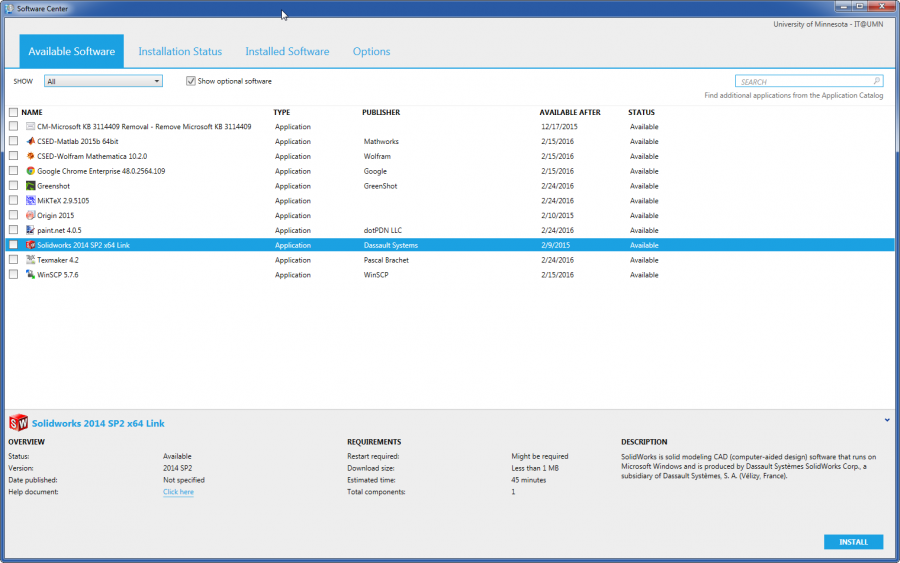 (2.) The various tabs show software which is available, installing, or installed. To install a program, check the corresponding box and click install in the bottom right corner. It should install automatically, and the status can be check on in the corresponding tab.
computing/department/windows/software_center.txt · Last modified: 2016/02/25 15:13 by bren